CONFEDERATE MEMORIAL DAY 1997
Greenwood Memory Lawn Cemetery, Phoenix, Arizona
In April 1997 the Colonel Sherod Hunter Camp 1525 hosted its sixth annual Confederate Memorial Day ceremony at Greenwood Memory Lawn. This ceremony was probably the poorest attended ceremony ever held by the Camp up to that time. No reenactors were present, so there was no musket salute or cannon salute. But there were enough SCV members present in Confederate uniform to form a Colour Guard, and the ceremony was dignified, if small.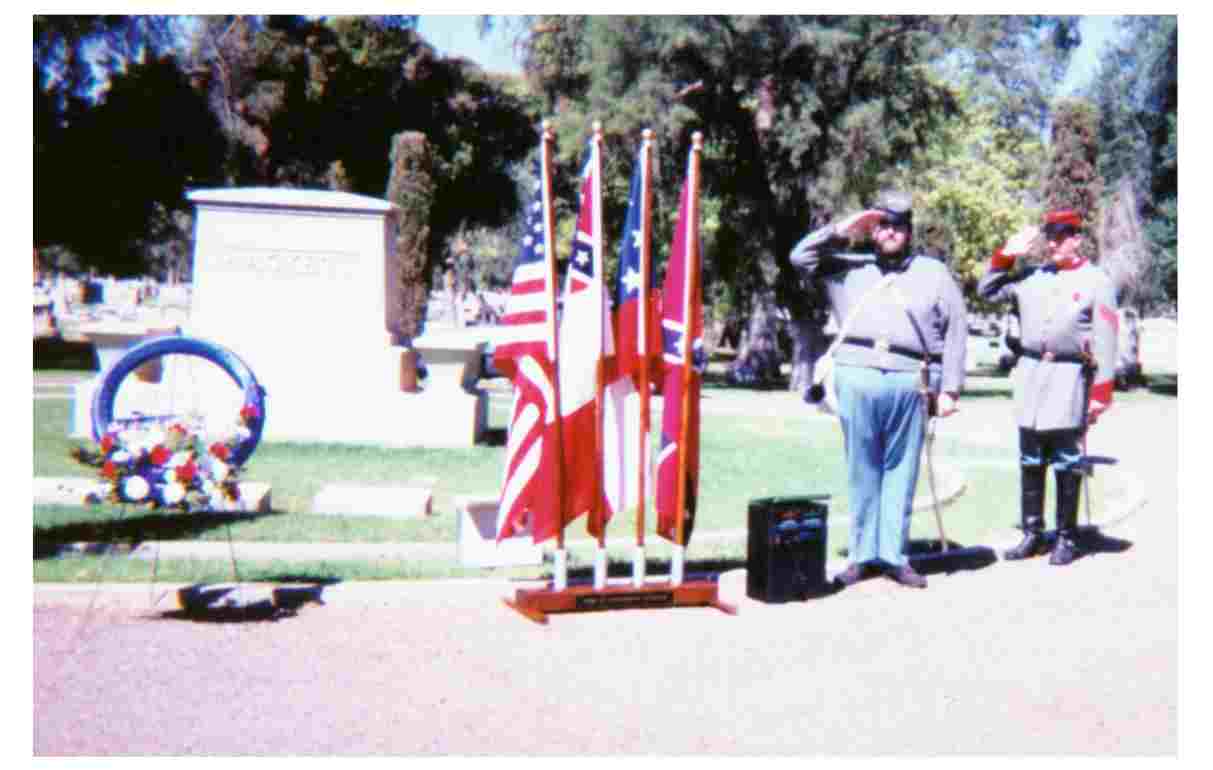 LISTENING TO DIXIE
Shown are Camp Commander Robert Perkins and Compatriot Dan Huskisson, saluting as "Dixie" is played.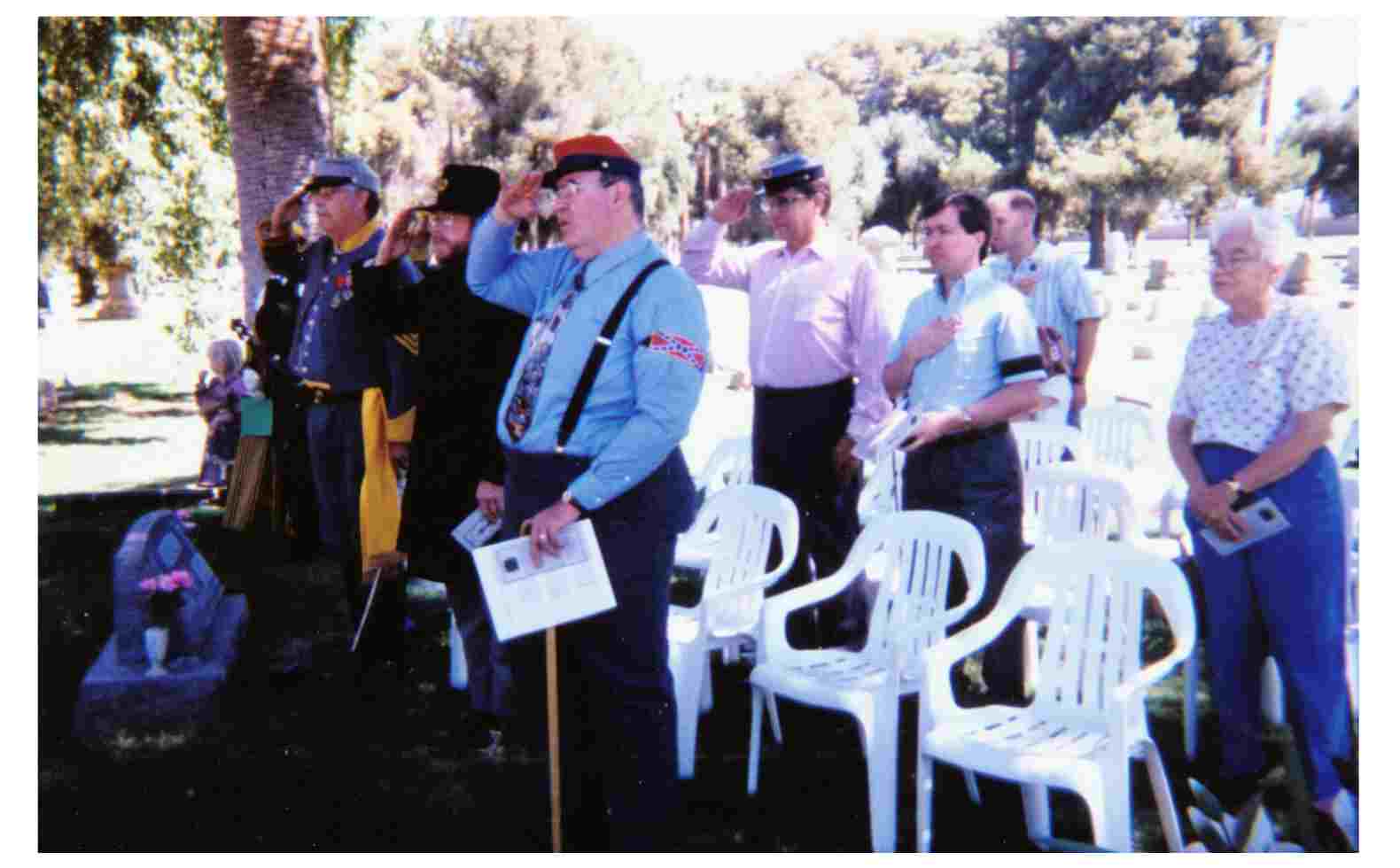 SPECTATORS LISTEN TO DIXIE
Shown are some of those attending the ceremony...or shall we say, almost all of them?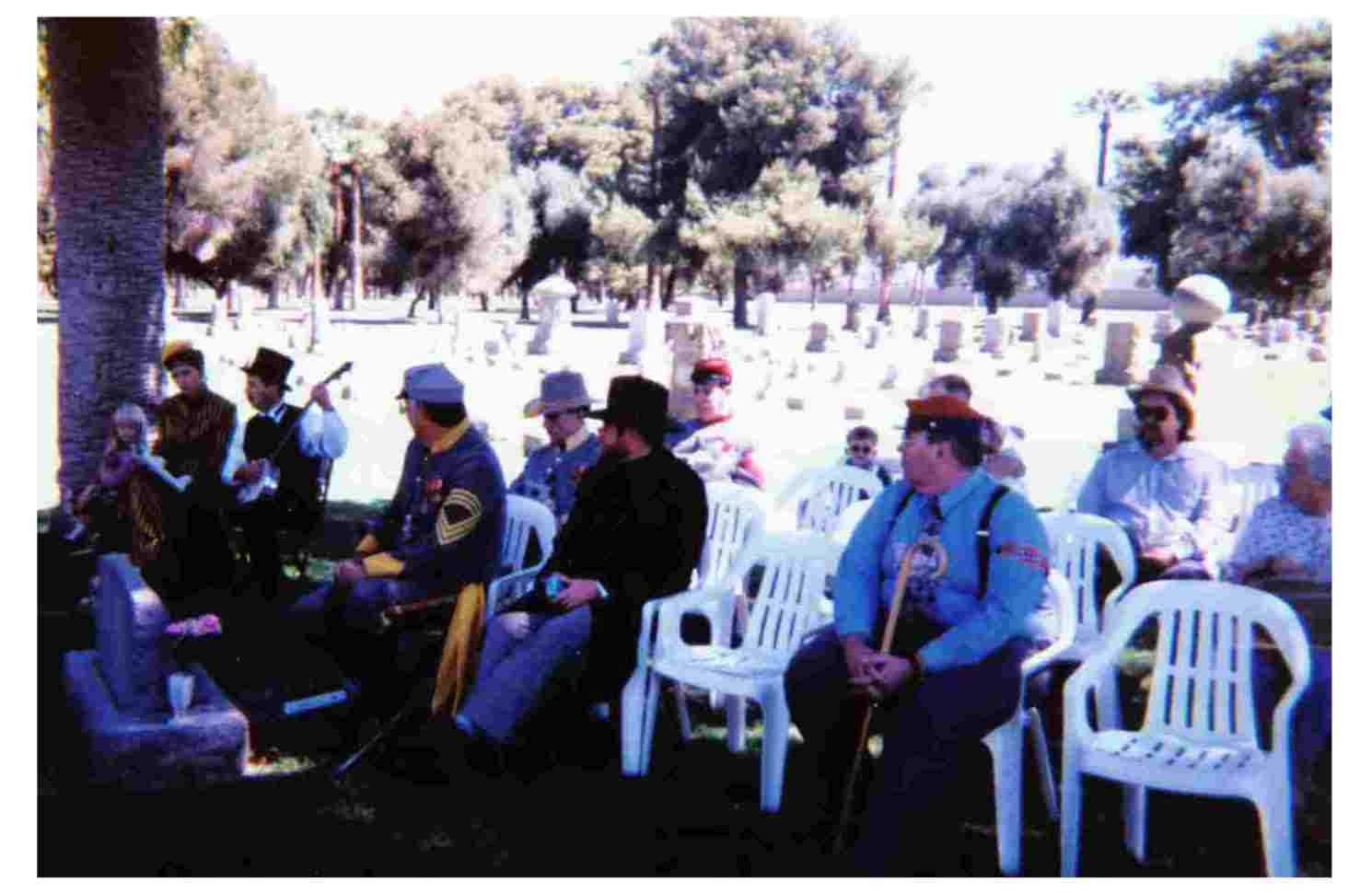 WEARIN' OF THE GRAY
Although the ceremony was small and limited, it was graced with one special feature, namely live music in the form of a performance of "The Wearin' of the Gray" by Compatriot Randy England.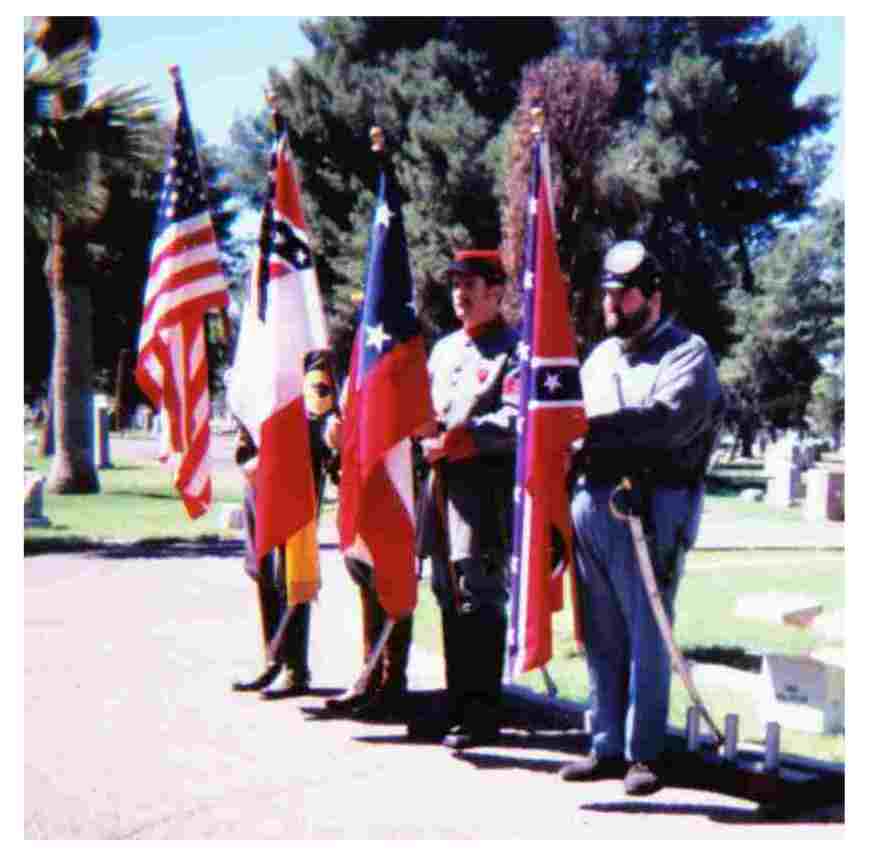 COLOUR GUARD
Shown is the extemporized Colour Guard, consisting of (left to right) Curt Tipton and Tom Preston of the Confederate Secret Service Camp 1710 (Sierra Vista, Arizona) as well as Dan Huskisson and Robert Perkins of the Colonel Sherod Hunter Camp 1525.
TAPS
The Colour Guard is shown dipping the colours in honour of the Confederate dead at Greenwood Memory Lawn Cemetery as "Taps" is played.

Some clipart on this page was courtesy of

and

The music file of THE WEARING OF THE GRAY was composed and is copyrighted by Barry Taylor. Great, a'int it? For more great midi files like this one, check out THE CONTEMPLATOR'S FOLK MUSIC SITE.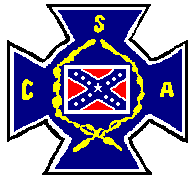 Back to the Confederate Memorial Day Page.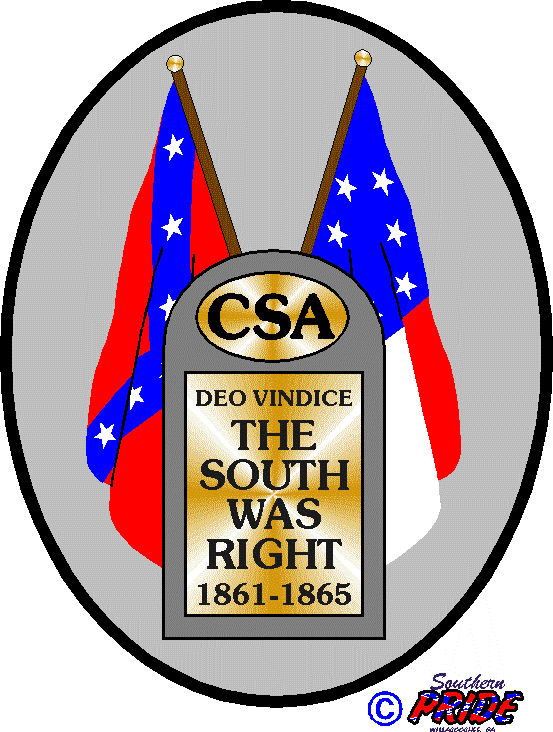 Back to the Confederate Memorial Page
Copyright 2002-2009 by the Colonel Sherod Hunter Camp 1525, Sons of Confederate Veterans, Phoenix, Arizona.
All rights reserved. For questions or comments about this site, contact the webmaster. Last updated 6 May 2009.