CONFEDERATE MEMORIAL DAY 2006
GREENWOOD MEMORY LAWN CEMETERY, PHOENIX, ARIZONA
The Colonel Sherod Hunter Camp hosted it's 14th annual Confederate Memorial Day ceremony at Greenwood Memory Lawn Cemetery on 22 April 2006. Pictures of that event appear below. Unfortunately, most pictures of
the event have been lost, but a couple have survived.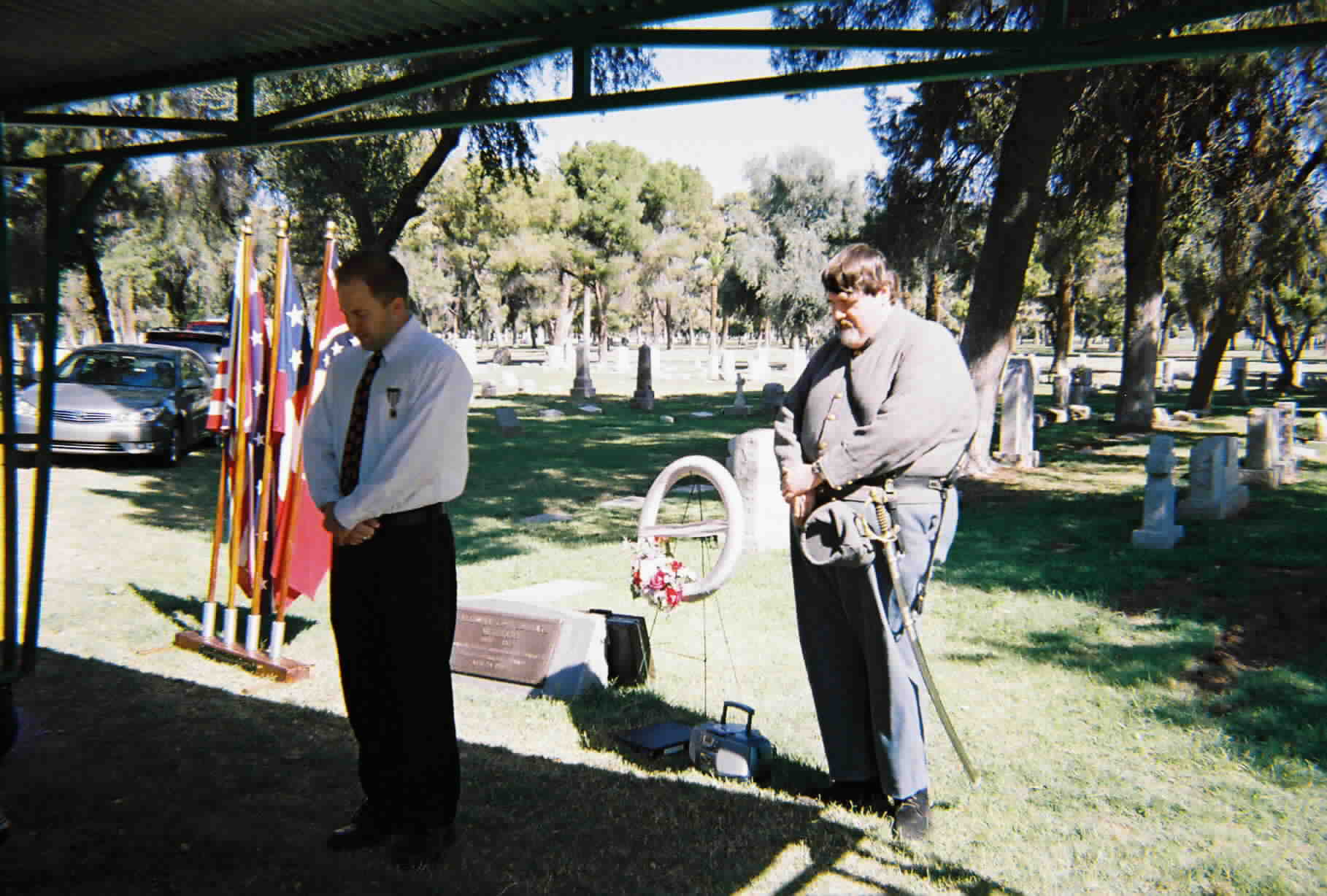 INVOCATION
Camp 1525 Chaplain Steve Johnson gives the Invocation. Also pictured is Camp 1525 Commander Robert Perkins.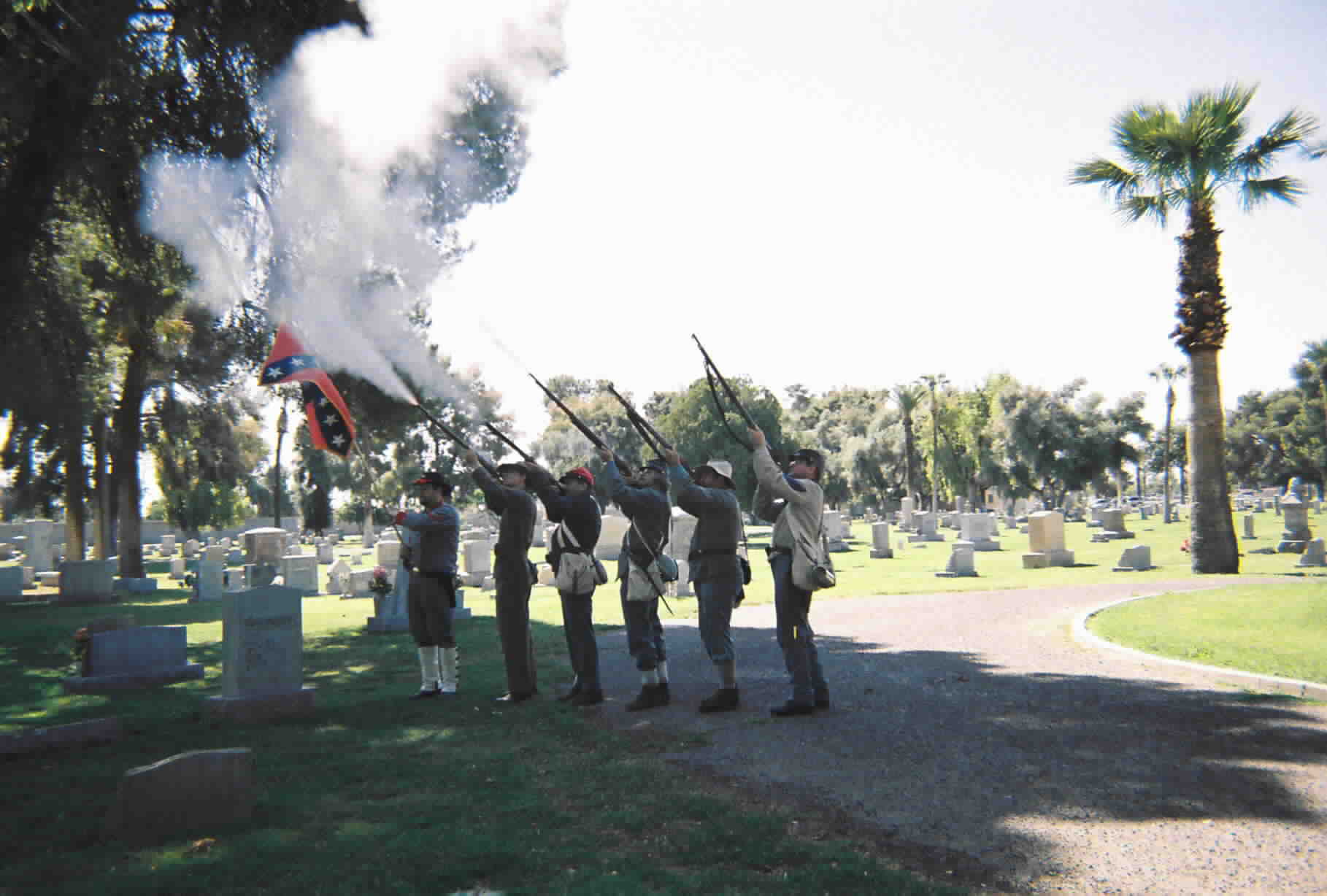 MUSKET SALUTE
The 2006 ceremony was a small one, and the musket party was commensurately sparse. Reenactors from the Arizona
Civil War Council and the 5th Texas Infantry made up the firing party.

Some clipart on this page was courtesy of

and

The music file of THE WEARING OF THE GRAY was composed and is copyrighted by Barry Taylor. Great, a'int it? For more great midi files like this one, check out THE CONTEMPLATOR'S FOLK MUSIC SITE.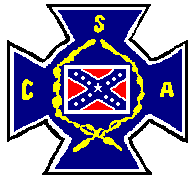 Back to the Confederate Memorial Day Page.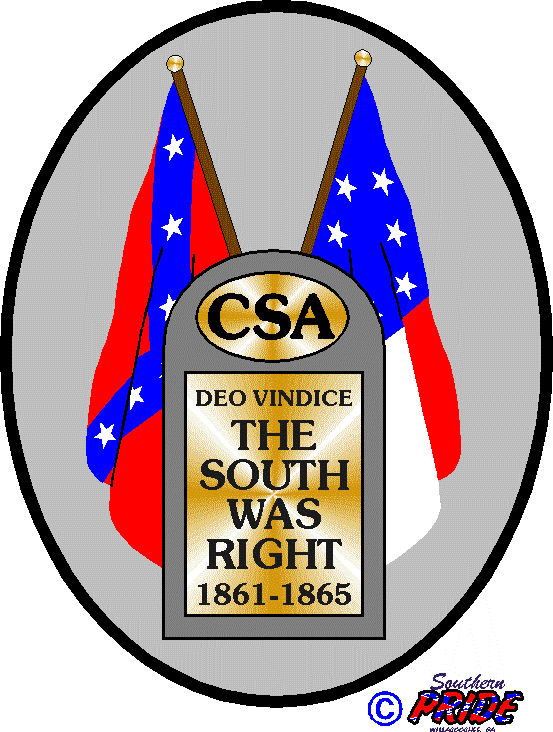 Back to the Confederate Memorial Page
Copyright 2002-2009 by the Colonel Sherod Hunter Camp 1525, Sons of Confederate Veterans, Phoenix, Arizona.
All rights reserved. For questions or comments about this site, contact the webmaster. Last updated 6 May 2009.