COL. SHEROD HUNTER CAMP 1525
SONS OF CONFEDERATE VETERANS
CONFEDERATE MEMORIAL DAY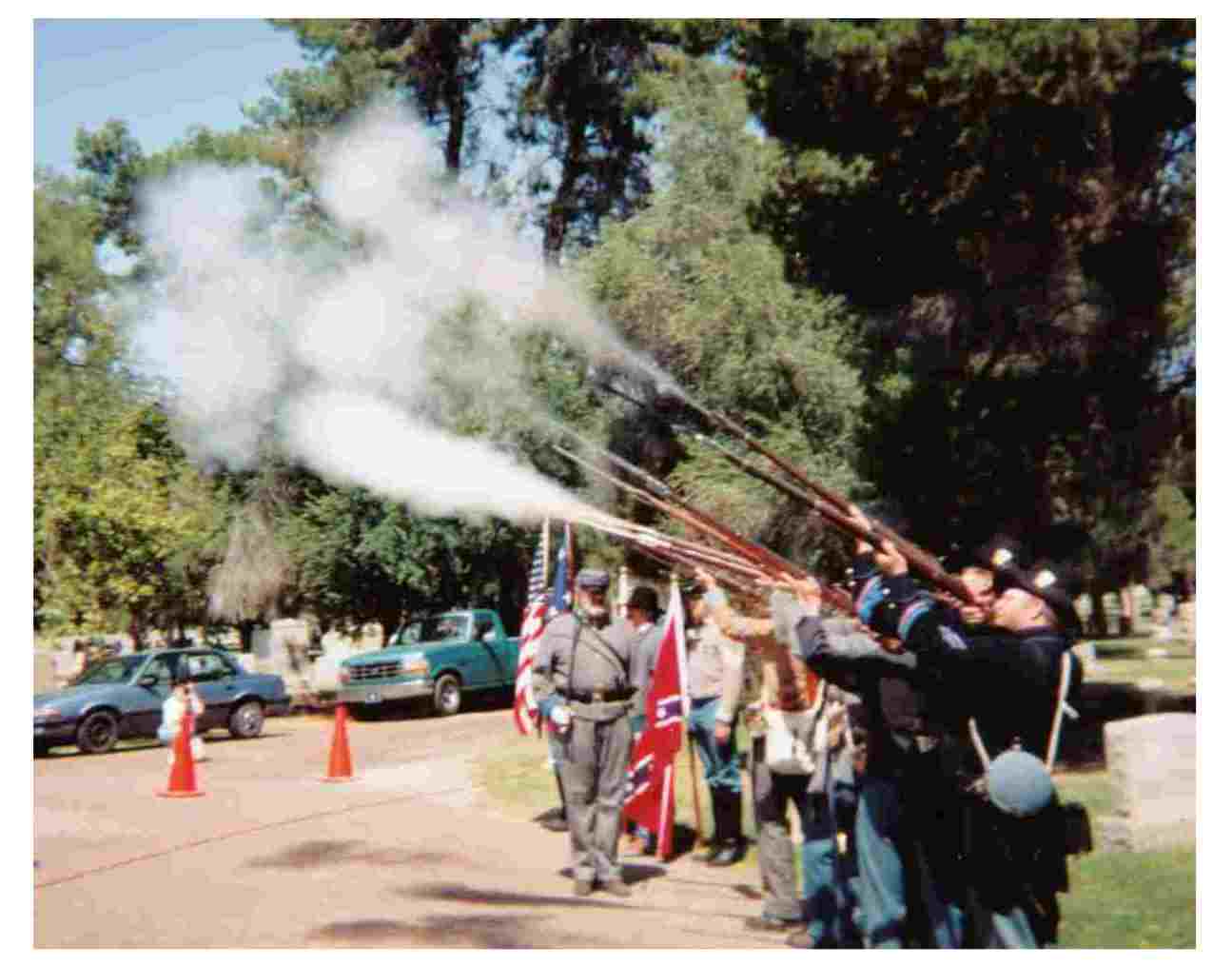 Confederate and Union reenactors fire a salute to the Confederate dead at Greenwood Memory Lawn Cemetery during Camp 1525's 1998 Confederate Memorial Day service.
Each year we hold what we consider to be the best Confederate Memorial Day ceremony held anywhere in Arizona, at Greenwood Memory Lawn Cemetery in Phoenix. Twenty-seven Confederate veterans are known to have found their eternal rest there, and that number seems to grow every year!
The song you are hearing is "The Wearing of the Gray," which is always played as a standard feature of our ceremonies. To see pictures of each year's ceremony, use the links below.
2000...NO CEREMONY HELD
2004 CEREMONY

Some clipart on this page is courtesy of

and

The music file of THE WEARING OF THE GRAY was composed and is copyrighted by Barry Taylor. Great, ain't it? For more great tunes like this one, visit THE CONTEMPLATOR'S FOLK MUSIC SITE.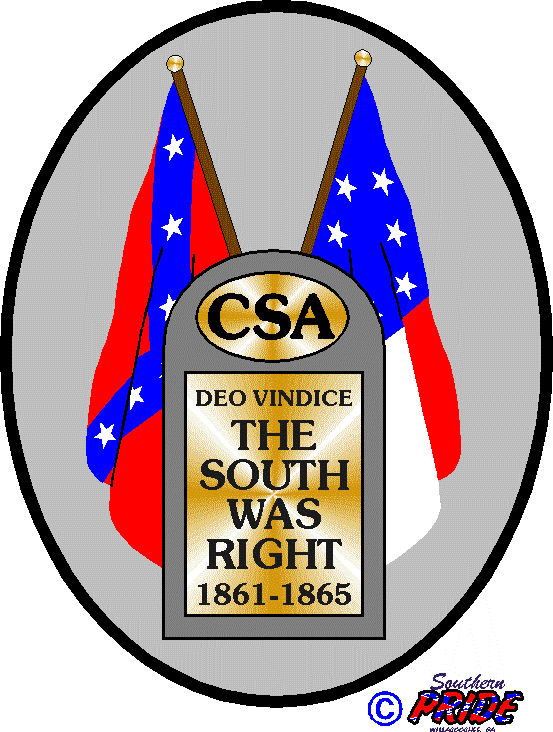 RETURN TO THE CONFEDERATE MEMORIAL PAGE
Copyright 2003-2010 by the Colonel Sherod Hunter Camp 1525, Sons of Confederate Veterans, Phoenix, Arizona. All rights reserved. Please direct questions or comments about this site to the Webmaster.
Last updated on 8 November 2010.