ABOUT OUR CAMP

The Colonel Sherod Hunter Camp 1525 is the oldest continuously active Camp in Arizona today, having been chartered as a Camp of the Sons of Confederate Veterans on March 16, 1990, the 129th anniversary of the secession of Arizona from the Union in 1861. The Camp is named for Colonel Sherod Hunter who, as a Captain, commanded the only force of Confederate troops to enter the confines of modern Arizona during the War for Southern Independence.
The primary focus of the Colonel Sherod Hunter Camp is education. We send informed speakers to give presentations at schools, before civic groups, and at any other venue where we can educate the public about Confederate history. Camp members also take part in local living history/reenactment events, which provide an excellent venue for the education of the general public (as well as being a lot of fun for our members!). Our special focus is the Confederate history of Arizona. We conduct and publish research on the Confederate history of Arizona and the contributions of Confederate Veterans to Arizona after the war. The goal of our Camp is to serve as a clearinghouse for information about Confederate activities in Arizona and the American Southwest in general, and to see that Arizona's Confederate Heritage is preserved and passed on to future generations.
The Colonel Sherod Hunter Camp also takes part in other activities as well. We hold monthly meetings which allow Camp members to share their interest in Confederate history with others of like mind and similar background. We publish an award-winning Camp newsletter, now available in an online format, called THE GUIDON. We also host fun get-togethers such as our annual Camp Family Picnic and the popular Robert E. Lee and Stonewall Jackson Birthday Celebration held in January of each year. And last but certainly not least, we host an annual Confederate Memorial Day ceremony at Greenwood Memory Lawn Cemetery, Phoenix, Arizona.
Current dues are $30.00 per year, including national dues of $20.00, Arizona Division Dues of $5.00, and Camp dues of $5.00. First year members also pay a one-time $5.00 National Recording fee, in addition to the dues listed above. Anyone interested in membership in our Camp is invited to contact us by...


Clipart on this page is courtesy of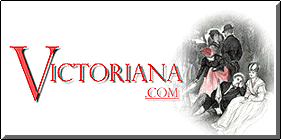 and

The music file of GOOBER PEAS was composed and is copyrighted by Barry Taylor. Great, a'int it?
For more great midi files like this one, check out THE CONTEMPLATOR'S FOLK MUSIC SITE.

Copyright 1999-2012 by the Colonel Sherod Hunter Camp 1525, Sons of Confederate Veterans, Phoenix, Arizona.
All rights reserved. Last updated on 10 August 2012.