THE STAGECOACH STATION
Links to Interesting Sites on the Web
SONS OF CONFEDERATE VETERANS WEBSITES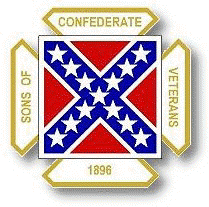 GENERAL HEADQUARTERS, SONS OF CONFEDERATE VETERANS

ARMY OF THE TRANS-MISSISSIPPI, the Department to which our
Camp belongs.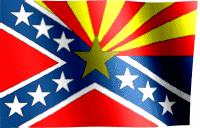 ARIZONA DIVISION, S.C.V., our statewide organization in Arizona.

CAPTAIN HUNTER'S ARIZONA RANGERS CAMP 1202, TUCSON, ARIZONA


CAPTAIN GRANVILLE H. OURY CAMP 1708, SCOTTSDALE, ARIZONA

CONFEDERATE SECRET SERVICE CAMP 1710, SIERRA VISTA, ARIZONA

PRIVATE C.W. LUCAS, FORREST'S ESCORT CAMP 2316, PRESCOTT VALLEY, ARIZONA (EMAIL ONLY)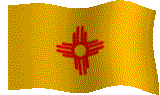 NEW MEXICO DIVISION, S.C.V., our Compatriots in "Eastern Arizona."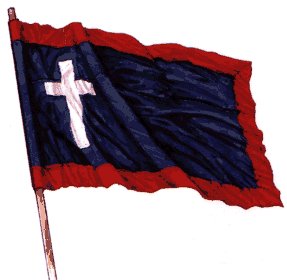 MISSOURI DIVISION, SONS OF CONFEDERATE VETERANS

WEBSITES OF OTHER ORGANIZATIONS
The organizations whose websites are listed below are not affiliated in any way with the Sons
of Confederate Veterans or the Colonel Sherod Hunter Camp 1525. The inclusion of these sites
on this list does not constitute an endorsement of these organizations or their policies by the Sons
of Confederate Veterans or the Colonel Sherod Hunter Camp 1525. They are included solely as
a public service to visitors to our site, and because the Rebmaster personally finds them
interesting!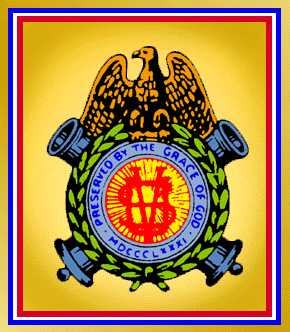 SONS OF UNION VETERANS OF THE CIVIL WAR: Believe it or not, we sometimes hold joint meetings with these
people here in Phoenix, and gunfire has yet to erupt (to hear what some of our more cantankerous members might say after
attending one of these meetings, click here)! All kidding aside, they are a great group of people, and if you can join them, do so!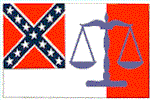 SOUTHERN LEGAL RESOURCE CENTER, a group of Southern attorneys who are taking the offensive against
the enemies of our Confederate Heritage by instituting legal action against Heritage Violators.

UNITED DAUGHTERS OF THE CONFEDERACY, the organization of female descendants of those who wore the gray.
ARIZONA DIVISION, UNITED DAUGHTERS OF THE CONFEDERACY, which has five Chapters (two in the metro Phoenix area, one in Tucson, one in Prescott, and one in Safford) serving the State of Arizona.

HISTORICAL LINKS--Southwestern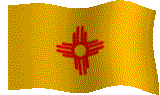 NEW MEXICO CIVIL WAR COMMEMORATIVE CONGRESS, an organization dedicated to seeing that New
Mexico's role in the War Between the States is not forgotten. Contains much info on the Confederate campaign in New Mexico and
the units involved.
THE BATTLE OF PICACHO PASS: A site giving a description of the Battle of Picacho Pass, April 15, 1862, the
westernmost battle of the War for Southern Independence. Includes photos and travel info for those wishing to visit the site.

MILITARY HISTORY ONLINE--CIVIL WAR IN THE SOUTHWEST: A detailed look at the Arizona Campaign of
1862, written by Arnold Franks. Mainly told from the perspective of the Union troops of the California Column, but very well
researched. Highly recommended.

Roster of Herbert's Battalion, Arizona Cavalry
CONFEDERATE ARIZONA, an excellent article by Thomas D. Gilbert

HISTORICAL LINKS--General

CONFEDERATE REGIMENTAL HISTORIES DIRECTORY: Links to webpages detailing the history of scores of
Confederate regiments, battalions and other units.

THE AMERICAN CIVIL WAR PAGE, an excellent list of links to sites covering all aspects of the "War of Northern
Aggression.

The History Page at ActionCenter.com contains links to many
interesting sites. Give it a try!


LIVING HISTORY LINKS

: Located about 30 miles north of downtown Phoenix, this wonderful museum
encompasses 28 actual historic buildings, dating from the 1860s to 1912, which have been removed from their original locations all
over Arizona, restored, and placed on the museum's 90 acre grounds. It is a great place to visit, and they hold War Between the
States reenactments there several times a year. Y'all stop by!

HISTORIC HERITAGE SQUARE PARK, dedicated to perserving and promoting awareness of the history of Arizona
during the Victorian Period, specifically by preserving and displaying the historic houses that comprise Heritage Square Park in
Phoenix, Arizona.
4TH TEXAS VOLUNTEERS, COMPANY C: A reenacting group based in New Mexico which portrays one of the units in Sibley's
Army of New Mexico.
ARIZONA CIVIL WAR COUNCIL, a local organization of War Between the States reenactors which has been very supportive of
the S.C.V. in Arizona.
SOUTHWEST CIVIL WAR ASSOCIATION, another local organization of War between the States reenactors here in Arizona.

Some Clipart on this page is courtesy of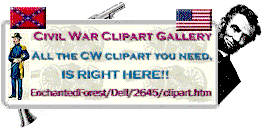 and

The original file for the Arizona Division flag was created by Robert Perkins, and animated by Wayne Fetherbay.
The music file of WHEN JOHNNY COMES MARCHING HOME is used courtesy of The Contemplator's Folk Music Site.


Back to Homepage
Copyright 1999-2011 by the Colonel Sherod Hunter Camp 1525, Sons of Confederate Veterans, Phoenix, Arizona.
All rights reserved. Last updated on 10 August 2012.
Do you have a link you'd like to suggest for inclusion here? Contact the Camp Webmaster.