PIONEER CONFEDERATES
Prominent Arizona Confederate Veterans
and their Contributions to Arizona's History and Development after the War
by Robert Perkins
DID YOU KNOW...DURING THE VICTORIAN ERA IN ARIZONA, CONFEDERATE VETERANS MADE MANY CONTRIBUTIONS TO THE HISTORY AND DEVELOPMENT OF THE TERRITORY, AND LATER THE STATE, OF ARIZONA? SOME WERE MEN WHO HAD SETTLED IN ARIZONA BEFORE THE WAR AND TOOK PART IN THE ARIZONA SECESSIONIST MOVEMENT. OTHERS MOVED HERE AFTER THE WAR, LEAVING THEIR DEVASTATED HOMES IN THE SOUTH FOR THE HOPE OF A NEW LIFE "OUT WEST." AMONG THE MORE NOTABLE ARE THE FOLLOWING...

ROSS W. BROOKS
Royston "Ross" Whatley Brooks enlisted in the well-known regiment known as Terry's Texas Rangers (8th texas cavalry) on September 12, 1861 and served through the end of the War with that unit. Sometime around 1902, ross w. brooks moved to arizona. he enlisted in the Arizona Rangers in Naco, Arizona, on October 1, 1904. He tendered his resignation only three months later (January 7, 1905) and was discharged on March 31, 1905. Captain Rynning of the Arizona Rangers commented on the discharge papers: "excellent service, honest & faithful, a good Ranger." In June 1916, at the age of 77, Ross Brooks, Sr., became a police officer in Douglas, Arizona. He served in this capacity until some time between 1920 and 1922, when it is believed he was ambushed in the Douglas Railway yard. He received a severe head injury in this attack. Brooks was committed to the Arizona State Hospital in May 1923, and died there on December 20, 1923.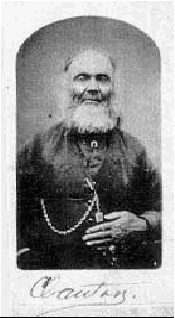 NEWMAN H. CLANTON
Newman Haynes "Old Man" Clanton, PRIVATE, Texas Home Guard. Patriarch of the Clanton family, who fought the Earps at the OK Corral (the Earps were Yankees, AND One Earp brother was a Union veteran). nEWMAN cLANTON SETTLED IN ARIZONA IN 1873, ATTEMPTING WITHOUT SUCCESS TO FORM A NEW TOWN CALLED "CLANTONVILLE" NEAR CAMP GOODWIN IN THE GILA VALLEY. AFTER PROVING UNABLE TO ATTRACT SETTLERS TO THE NEW TOWN, CLANTON MOVED IN 1877 TO THE SAN PEDRO VALLEY, BUILDING A RANCH NEAR LEWIS SPRINGS (ABOUT 5 MILES SOUTH OF CHARLESTON). WHEN THE SILVER BOOM CAME TO THE NEARBY TOWN OF TOMBSTONE, LEADING TO TREMENDOUS POPULATION GROWTH, CLANTON GREW RICH SUPPLYING MEAT AND CATTLE THROUGHOUT THE TERRITORY. HE CREATED THE BIGGEST CATTLE EMPIRE IN ARIZONA TERRITORY, AND FOUND HIMSELF INVOLVED IN CONTROVERSY AS A RESULT...CLANTON CLAIMED HIS CATTLE WERE LEGITIMATELY ACQUIRED, BUT HE WAS ACCUSED OF ALSO RUSTLING CATTLE FROM MEXICO WHEN NECESSARY TO FILL HIS CUSTOMER'S DEMANDS FOR MEAT. as A RESULT OF THESE QUESTIONABLE ACTIVITIES, CLANTON, HIS SONS, AND HIS RANCH HANDS BECAME KNOWN COLLECTIVELY AS "THE CLANTON GANG," BY WHICH NAME THEY HAVE GONE DOWN IN WESTERN HISTORY AND FOLKLORE.
SEABORN CRUTCHFIELD, LIEUTENANT, COMPANY I, 6TH KENTUCKY INFANTRY REGIMENT, C.S.A. CHAPLAIN OF THE ARIZONA LEGISLATURE DURING THE EARLY 1900S. SERVED AS FIRST COMMANDER OF THE ROBERT E. LEE CAMP NO. 1831, UNITED CONFEDERATE VETERANS, PHOENIX, ARIZONA.
BENJAMIN JOSEPH FRANKLIN, A CAPTAIN IN THE CONFEDERATE ARMY OF TENNESSEE, SERVED AS GOVERNOR OF THE UNITED STATES TERRITORY OF ARIZONA FROM 30 MARCH 1896 TO 20 JULY 1897.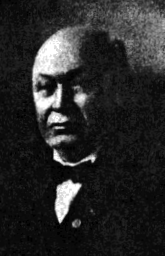 eMIL gANZ
EMIL GANZ, PRIVATE, COMPANY D, 21ST GEORGIA INFANTRY REGIMENT, ARMY OF NORTHERN VIRGINIA, C.S.A. GANZ CAME TO ARIZONA IN 1875, WHERE HE SETTLED FIRST IN PRESCOTT, THEN IN PHOENIX. HE SUCCESSFULLY MANAGED THE CAPITOL HOTEL UNTIL 1887, AND SERVED AS PRESIDENT OF THE NATIONAL BANK OF ARIZONA BEGINNING IN 1895. HE WAS ELECTED TO THREE TERMS AS MAYOR OF PHOENIX, AND TO ONE TERM AS A PHOENIX CITY COUNCILMAN, IN THE LATE 1890S AND EARLY 1900S. HE DIED IN 1922, AND IS BURIED AT GREENWOOD MEMORY LAWN CEMETERY IN PHOENIX.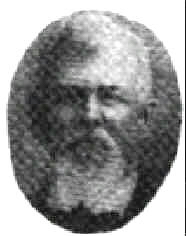 COLUMBUS H. GRAY
COLUMBUS H. GRAY, PRIVATE, COMPANY B, 34TH ARKANSAS INFANTRY REGIMENT, C.S.A. ARRIVED IN PHOENIX SOON AFTER THE FOUNDING OF THE CITY IN 1868. SERVED ON THE FIRST MARICOPA COUNTY BOARD OF SUPERVISORS IN 1871. HE LATER SERVED IN THE ARIZONA TERRITORIAL LEGISLATURE, WHERE HE HAD A STRONG INFLUENCE IN PROMOTING THE CONSTRUCTION OF THE FIRST RAILROAD INTO PHOENIX. BURIED AT PIONEERS CEMETERY, PHOENIX, ARIZONA.
John N. Leatherwood, member of the aRIZONA legislature, prominent Judge, rancher, miner, and citizen of Tucson.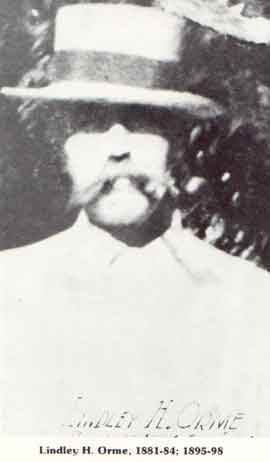 LINDLEY H. ORME, COMPANY B, 35TH VIRGINIA CAVALRY. MOVED TO ARIZONA IN 1870, SETTLING IN MARICOPA COUNTY, NEAR THE RECENTLY FOUNDED VILLAGE OF PHOENIX. ORME IS NOTED FOR HAVING BROUGHT THE FIRST THRESHING MACHINE TO MARICOPA COUNTY. HE SERVED THREE TERMS AS MARICOPA COUNTY SHERIFF (1881-1884 AND 1895-1898), DURING WHICH HE BUILT THE FIRST JAIL IN PHOENIX TO BE LIT BY INCANDESCENT LIGHT BULBS. HE ALSO SERVED ON THE TERRITORIAL COUNCIL WHICH SECURED THE REMOVAL OF THE TERRITORIAL CAPITOL FROM PRESCOTT TO PHOENIX, AS WELL AS ON THE TERRITORIAL BOARD OF EQUALIZATION.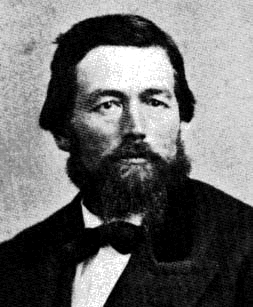 gRANVILLE h. oURY
GRANVILLE HENDERSON OURY, CAPTAIN, COMPANY B, HERBERT'S BATTALION OF ARIZONA CAVALRY, C.S.A. WAS ELECTED AS ARIZONA'S DELEGATE TO THE CONFEDERATE STATES CONGRESS, A POST HE HELD UNTIL MARCH 1862. AFTER A SHORT STINT IN THE CONFEDERATE ARMY (MAY 1862 TO MAY 1863), OURY TOOK PART IN THE CONFEDERATE ARIZONA TERRITORIAL "GOVERNMENT IN EXILE" WHICH OPERATED IN SAN ANTONIO, TEXAS, UNTIL THE END OF THE WAR. AFTER THE WAR HE RETURNED TO TUCSON, WHERE HE PRACTICED LAW. HE WAS ELECTED IN 1866, 1873 AND 1875 TO THE ARIZONA TERRITORIAL LEGISLATURE, WHERE HE EVENTUALLY SERVED AS SPEAKER OF THE HOUSE. HE WAS ALSO APPOINTED TO THE POST OF ATTORNEY GENERAL OF THE ARIZONA TERRITORY IN 1869. OURY MOVED FROM TUCSON TO FLORENCE, ARIZONA, SOMETIME BETWEEN 1870 AND 1880. IN 1881 HE WAS ELECTED AS DELEGATE FROM THE TERRITORY OF ARIZONA TO THE UNITED STATES CONGRESS, WHERE HE SERVED 2 TERMS BETWEEN 1881 AND 1885. HE IS THUS THE ONLY MAN IN HISTORY TO HAVE SERVED AS A TERRITORIAL DELEGATE TO THE CONGRESSES OF BOTH THE CONFEDERATE STATES AND THE UNITED STATES OF AMERICA. OURY ALSO SERVED AS A DELEGATE FROM ARIZONA TERRITORY TO THE DEMOCRATIC NATIONAL CONVENTION IN 1884. HE DIED AT TUCSON OF THROAT CANCER ON 11 JANUARY 1891, AND IS BURIED AT ADAMSVILLE CEMETERY, NEAR FLORENCE, ARIZONA.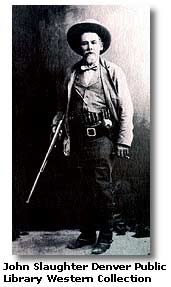 John hORTON "TEXAS JOHN" Slaughter, PRIVATE, TEXAS RANGERS "MINUTE MEN." MOVED TO ARIZONA IN 1879. PURCHASED THE 65,000 ACRE SAN BERNARDINO GRANT IN 1884, ONE OF THE LARGEST RANCHES IN AMERICA, WITH RANGE IN BOTH ARIZONA AND NEW MEXICO, AND LATER EXPANDED IT BY PURCHASING OTHER ADJACENT RANCHES. IN 1885 HE WAS APPOINTED DEPUTY SHERIFF IN COCHISE COUNTY, ARIZONA. ELECTED COCHISE COUNTY SHERIFF IN 1886, SERVING IN THAT POST UNTIL 1890. DURING THIS TIME HE CAPTURED OR KILLED SEVERAL NOTORIOUS OUTLAWS. ELECTED IN 1906 TO THE ARIZONA TERRITORIAL LEGISLATURE, WHERE HE SERVED ONE TERM. IN 1910 HE WAS ONE OF THE FOUNDERS OF THE BANK OF DOUGLAS, ARIZONA. sometime AFTER 1900 HE WAS ONCE AGAIN APPOINTED DEPUTY SHERIFF, A POST HE HELD UNTIL HIS DEATH ON 15 February 1922 AT DOUGLAS, Arizona.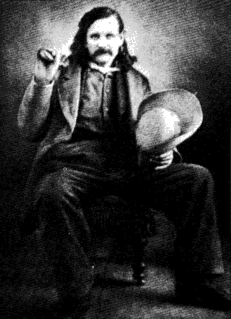 jACK SWILLING
JOHN W. "JACK" SWILLING, FIRST LIEUTENANT OF THE "ARIZONA GUARDS" (LATER COMPANY C, HERBERT'S BATTALION OF ARIZONA CAVALRY, C.S.A.). AFTER THE WAR HE PLAYED A LEADING ROLE IN THE FOUNDATION OF THE ORIGINAL SALT RIVER CANAL PROJECT, WHICH IN TURN LEAD TO THE SETTLEMENT OF THE CITY OF PHOENIX, ARIZONA. LEGEND HAS IT THAT SWILLING, TRUE TO HIS CONFEDERATE ROOTS, TRIED TO HAVE THE FLEDGLING TOWN NAMED "STONEWALL," AFTER CONFEDERATE GENERAL THOMAS JONATHAN "STONEWALL" JACKSON. HE WAS OUTVOTED BY HIS YANKEE PARTNERS ON THE CANAL PROJECT, WHO CHOSE THE NAME "PHOENIX" INSTEAD.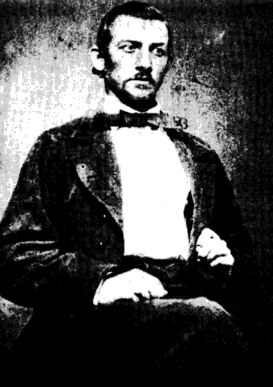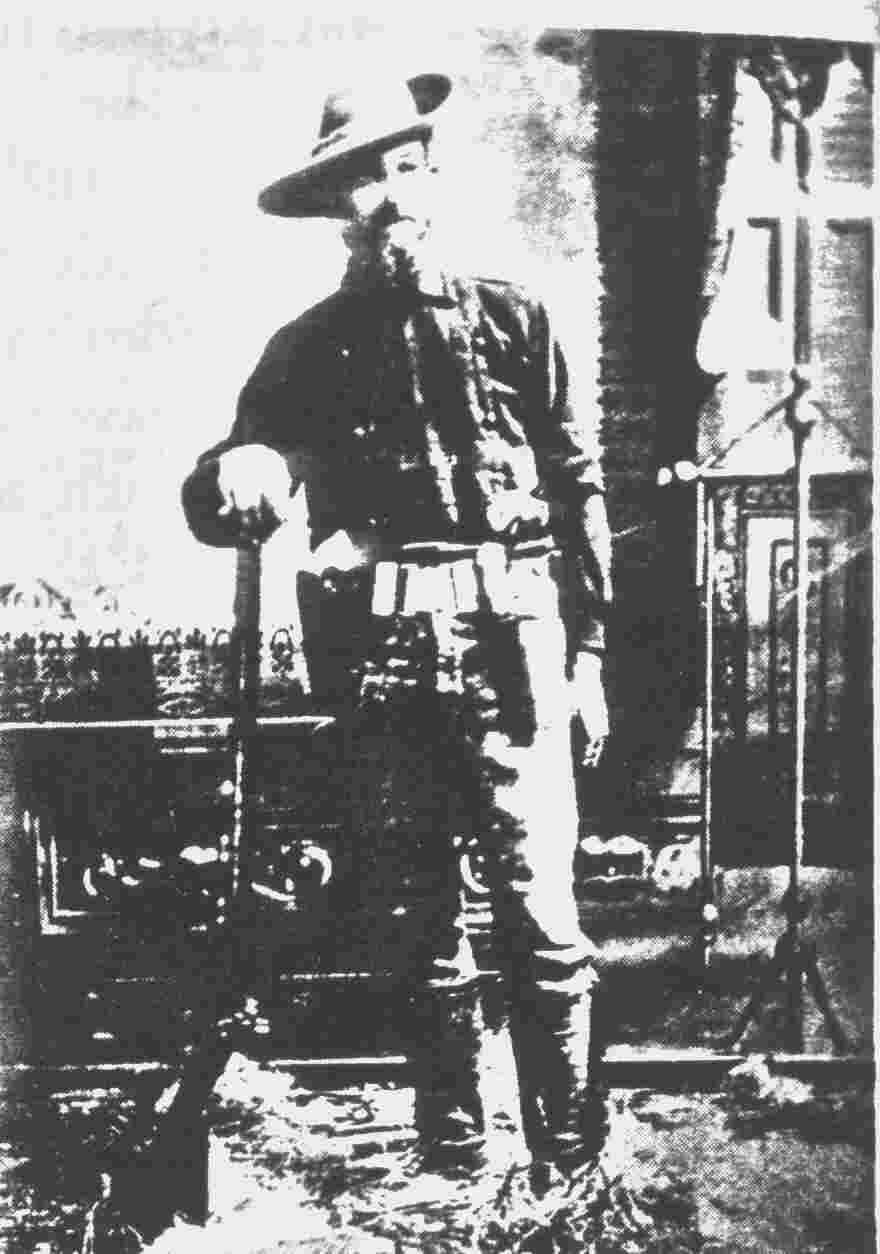 tWO PHOTOS OF JAMES H. TEVIS
JAMES HENRY TEVIS, CAPTAIN, COMPANY A, ARIZONA RANGERS, C.S.A. TEVIS WAS A NATIVE OF VIRGINIA WHO CAME TO ARIZONA IN 1857, WHERE HE SERVED AS AGENT FOR THE BUTTERFIELD OVERLAND STAGECOACH COMPANY AT APACHE PASS. ON THE OUTBREAK OF WAR IN 1861 HE ENLISTED IN THE ARIZONA GUARDS, A CONFEDERATE MILITIA COMPANY RAISED AT PINOS ALTOS, IN WHAT IS NOW NEW MEXICO. HE LATER TRANSFERRED INTO COMPANY A, BAYLOR'S REGIMENT OF ARIZONA RANGERS, COMMANDED BY CAPTAIN SHEROD HUNTER. TEVIS SERVED WITH THIS COMPANY UNTIL THE END OF THE WAR. IN MAY 1863 HE WAS ELECTED CAPTAIN OF THE ARIZONA RANGERS, A POST HE HELD UNTIL HE SURRENDERED THE COMPANY AT HEMPSTEAD, TEXAS, IN MAY 1865. IN 1880 HE SETTLED WITH HIS FAMILY ALONG THE NEWLY-CONSTRUCTED SOUTHERN PACIFIC RAILROAD IN SOUTHEASTERN ARIZONA, AND was ONE OF THE FOUNDERS OF A TOWN THAT WAS INITIALLY CALLED "TEVISTON" IN HIS HONOUR (THE TOWN WAS LATER RENAMED AND BECAME THE PRESENT DAY TOWN OF BOWIE, ARIZONA). HE BECAME A SUCCESSFUL BUSINESSMAN IN COCHISE COUNTY, WAS INVOLVED IN MINING AND RANCHING, OWNED A HOTEL AND RESTAURANT, AND PROMOTED RAILROAD DEVELOPMENT. in 1891 TEVIS WAS ELECTED TO THE ARIZONA TERRITORIAL LEGISLATURE as a representative for cochise county, WHERE HE SERVED ONE TERM. HE DIED AT TUCSON IN 1905.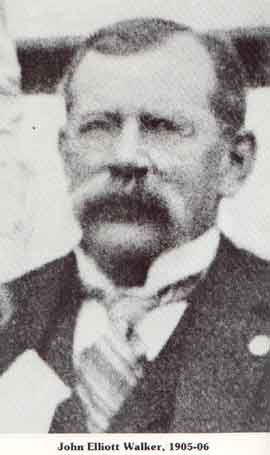 JOHN ELLIOT WALKER, PRIVATE, MOSBY'S RANGERS, C.S.A. A NATIVE OF VIRGINIA, WALKER CAME TO ARIZONA IN THE 1880S. HE SETTLED IN PHOENIX BY 1890, AND HELD A NUMBER OF PUBLIC OFFICES, INCLUDING CLERK OF THE DISTRICT COURT, CLERK OF THE ARIZONA SUPREME COURT, TREASURER OF MARICOPA COUNTY. HE HAD A LONG CAREER IN LAW ENFORCEMENT BEGINNING IN 1893, SERVING AS COUNTY JAILER, UNDER-SHERIFF AND FIRST DEPUTY OF THE MARICOPA COUNTY SHERIFF'S OFFICE, AND CULMINATING IN HIS ELECTION AS MARICOPA COUNTY SHERIFF IN 1905. DEPRESSED AFTER LOSING HIS BID FOR RENOMINATION AND IN THE MIDST OF A DEPUTY-INVOLVED SCANDAL, WALKER COMMITTED SUICIDE IN 1906, BEFORE HIS TERM AS MARICOPA COUNTY SHERIFF HAD EXPIRED.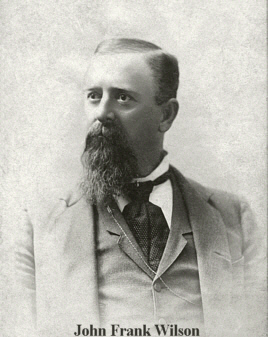 JOHN FRANK WILSON. tHE EXACT NATURE OF HIS confederate SERVICE IS UNCERTAIN. tHE BIOGRAPHICAL DIRECTORY OF THE UNITED STATES CONGRESS STATES THAT WILSON "served in the Confederate Army as a member of Company B, First Battalion, Volunteer Infantry, and later on staff duty under General Hindman until 1863, after which he served as lieutenant colonel of a regiment." HOWEVER, WILSON WAS ONLY BORN IN 1846...HE WOULD HAVE BEEN ONLY 15 YEARS OLD IN 1861 AND ONLY 19 AT THE END OF HOSTILITIES IN 1865...SO IT SEEMS UNLIKELY IN THE EXTREME THAT HE COULD HAVE ATTAINED SUCH HIGH RANK. AFTER MOVING TO ARIZONA IN THE EARLY 1890S, WILSON SERVED AS A STATE COURT JUDGE (1893), ATTORNEY GENERAL OF THE ARIZONA TERRITORY (1896) AND AS DELEGATE TO THE UNITED STATES CONGRESS FROM THE ARIZONA TERRITORY (1899).

Some clipart on this page was used courtesy of

and

Pictures of John Elliot Walker and Lindley H. Orme are courtesy of the Fraternal Order of Police, Maricopa Lodge #5.
Picture of Columbus H. Gray is courtesy of the Pioneers Cemetery Association, Phoenix, Arizona.
Picture of Newman Haynes Clanton is courtesy of TombstoneArizona.com.
Photo of John Frank Wilson is courtesy of Jill Wickerham Burton.
Photo of Ross W. Brooks is courtesy of Ross W. Brooks & Kin.
Photo of John H. Slaughter is courtesy of the Denver Public Library.
The music file of THE WEARING OF THE GRAY was composed and is copyrighted by Benjamin Tubb. Great, ain't it? For more great tunes like this one, visit his website, The Music of the American Civil War (1861-1865).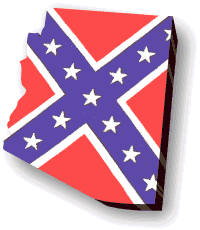 BACK TO THE ARIZONA CONFEDERATES PAGE

BACK TO THE HOMEPAGE
Copyright 2004 by the Colonel Sherod Hunter Camp 1525, Sons of Confederate Veterans, Phoenix, Arizona. All rights reserved. Last updated on 24 October 2004.